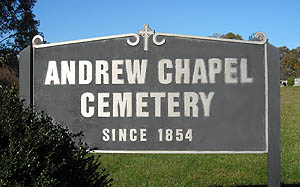 Andrew Chapel Cemetery is a non-denominational, well-financed cemetery dating to 1854.

Lot sales are open to the public.

Several hundred lots and columbarium niches are currently available.

A History of Andrew Chapel Cemetery
Andrew Chapel Cemetery was established in 1854 on the grounds of the original Andrew Chapel Methodist Episcopal Church.

In 1909 the community enlarged the cemetery by purchasing one acre of ground from Hattie R. Jackson. In 1919 an additional one and one-half acres was purchased from John M. Barbee and Hattie R. Barbie.


In 1958 the trustees purchased two acres from George P. Hughes to complete the space needed for future expansion.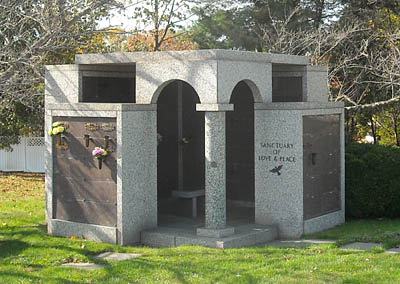 From its inception the cemetery association has been a nonprofit organization under the responsible leadership of Trustees who have volunteered their time and service.

In 1991 the association was incorporated in the State of Virginia. As a not-for-profit corporation the trustees became a Board of Directors with a slate of officers who are elected annually and as in the past, still remain volunteers.

Financially Sound Corporation

Presently, Andrew Chapel Cemetery is situated on five acres of property. Perpetual care of the cemetery is provided through the financially stable Corporation. The operation of the cemetery is supported by safe investments of funds from sale of the lots.

Family-friendly Approach to Operations

Andrew Chapel Cemetery board members maintain a personal interest in the operation and maintenance of the cemetery, with family members and life-long friends interred in the cemetery. We understand that the cemetery is a place for tribute to loved ones, and our policies reflect this commitment.
Take a video tour:
Directions
Andrew Chapel Cemetery is located at the Southwest corner of Trap Road and Route 7/Leesburg Pike in Vienna, VA 22182, with the main entrance off Trap Road.
Google Map Link
Contact Us
By email (PREFERRED, PLEASE!):
AndrewChapelCemetery@gmail.com
By Phone: (703) 406-4698 office
Emergency only:
703 then 618 and 3215
_______________________________



Take a video tour:

_______________________________

Board President
Michael Miller

Board Vice President
Cynthia Hughes

Board Secretary
Ronald Hughes

Board Treasurer
John Day

Board Members at Large
Mark Burns
Allison Hughes

Superintendent (non-board)
Dirk Johnson _______________________________


Please note that the Andrew Chapel Cemetery Association is not affiliated with the Andrew Chapel United Methodist Church, located across Trap Road, nor the Saint Athanasius Roman Catholic Church, which is located adjacent to the cemetery.

Please do not contact either of those organizations regarding cemetery matters.
---
We would like to thank:
---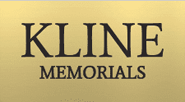 http://klinememorials.com/
703-368-5013
---
http://www.easternmemorials.com/
703.393.0999