Pricing


Burial Lot, Section C: $3,500.00 each.

Burial Lot, Section E: $3,000.00 each.

Burial Lot, Section F: $3,500.00 each.


Sections A, B, D are sold out!
Please see our availability page for available lots in sections C, E & F

1 Columbarium Niche: $1,500.00

Interment Fee: $350.00, applies to plot burial and niches. This fee covers cemetery records investigation, grave marking, preparations for interment, records management, and other associated staff time and costs. This fee does not include grave digging fees, which are paid separately to the gravedigging service provider! Internal niche dimensions are "safe" at 10" x 10" x 10" maximum in any direction.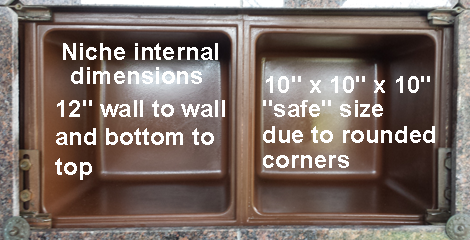 Niche Identification Plaque: $400.00 includes date of birth insert. The date of death insert is at no additional charge when the date is known and included with the plaque order. Specialty characters (Asian, Arabic, etc) will incur additional charges, to be determined. Date of death insert orered separately after interment is $130

Niche Flower Pot & Bracket: $50.00

Deed Transfer Fee: $200 per plot

Policies:

By policy, discounts for multiple lot or niche purchases or for financial hardship are not considered by the Board of Directors. This policy is in place to maximize the perpetual care endowment and thus, to protect the existing lot owner's investment.

Payment by check is preferred. We do not have a standard credit card merchant account, due to the high monthly cost and infrequent transaction volume. Payments made by credit card must be processed via PayPal and may will include an additional charge of 3.75% for the merchant fees. We do accept Venmo payments at no additional charge.

The cemetery currently does not repurchase lots for any reason, nor do we represent buyers or sellers for lot transfers. Lot owners may donate the lot back to the cemetery, upon which you may be eligible to receive a tax deduction for the current market value. Please contact your tax advisor.

All prices and policies subject to change without notice!
Directions
Andrew Chapel Cemetery is located at the Southwest corner of Trap Road and Route 7/Leesburg Pike in Vienna, VA 22182, with the main entrance off Trap Road.
Google Map Link
Contact Us
By email (PREFERRED, PLEASE!):
AndrewChapelCemetery@gmail.com
By Phone: (703) 406-4698 office
Emergency only:
703 then 618 and 3215
_______________________________



Take a video tour:

_______________________________

Board President
Michael Miller

Board Vice President
Cynthia Hughes

Board Secretary
Ronald Hughes

Board Treasurer
John Day

Board Members at Large
Mark Burns
Allison Hughes

Superintendent (non-board)
Dirk Johnson _______________________________


Please note that the Andrew Chapel Cemetery Association is not affiliated with the Andrew Chapel United Methodist Church, located across Trap Road, nor the Saint Athanasius Roman Catholic Church, which is located adjacent to the cemetery.

Please do not contact either of those organizations regarding cemetery matters.
---
We would like to thank:
---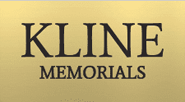 http://klinememorials.com/
703-368-5013
---
http://www.easternmemorials.com/
703.393.0999